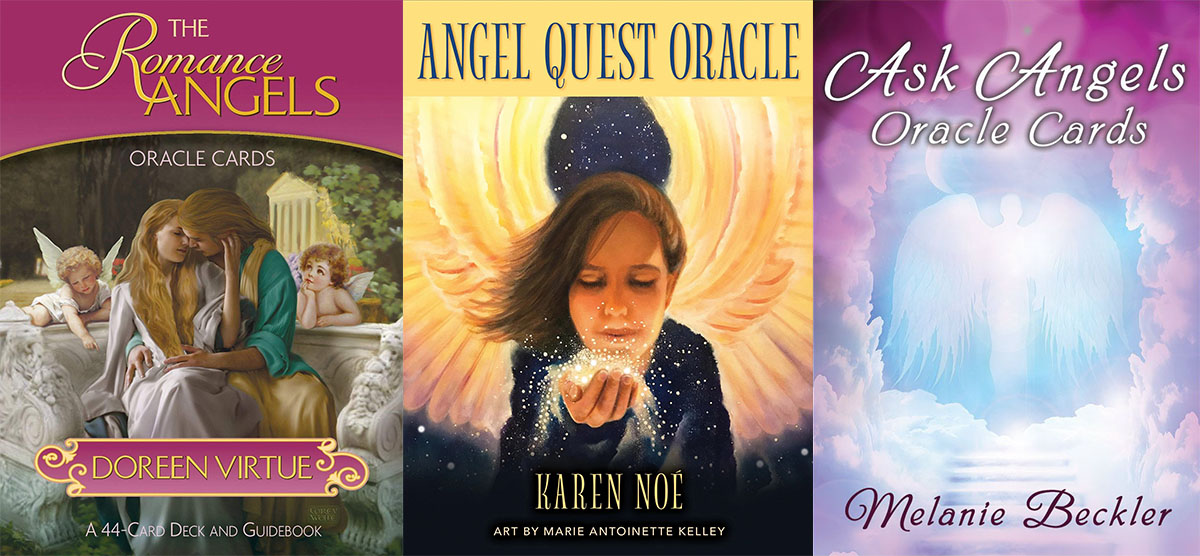 An angel oracle card deck is a powerful tool for asking questions from angels and seeking their divine wisdom. If you need direction for a specific area of your life or you simply want general insights about your daily life, you can get one of these cards and take a reading. You'll also find the messages on the card useful for meditation and positive affirmation.
Angel cards are among the most popular types of oracle cards. These themed cards contain beautifully illustrated imagery of various angels with a message of guidance on them. These cards are believed to have the power to draw a message of guidance and direction from some of God's most majestic and powerful beings that you connect to.
Ask Angels Oracle Cards by Melanie Beckler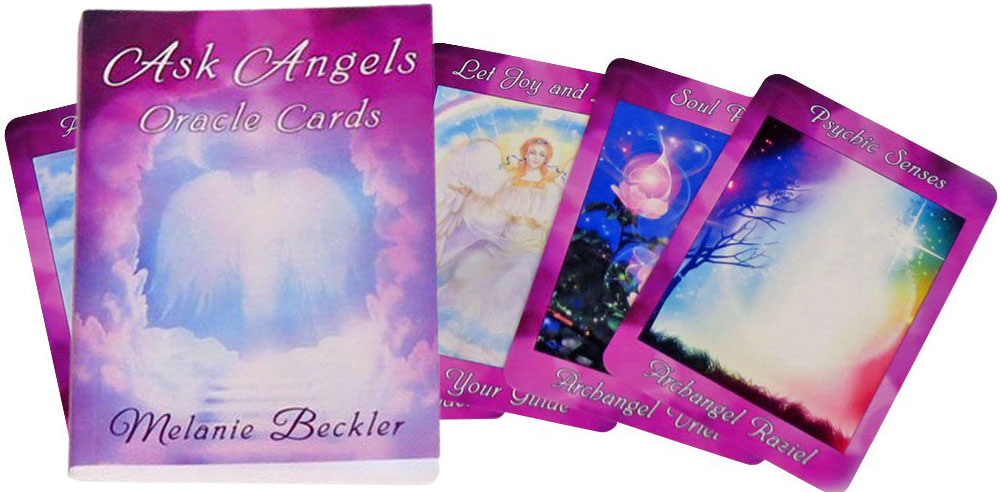 The Ask Angels Oracle Cards is a simple, fun, and deeply spiritual way to connect with your guardian angel and receive powerful messages from them to provide guidance, healing, and wisdom for your life.
The cards can be used for various purposes. Whether you're seeking guidance for your life, looking to elevate your mood or find motivation for the day, you can draw a card from the deck to connect you with an angel with a message for you. You can also use these cards to find answers to questions about a specific area of your life.
Each of the 44 beautifully illustrated cards in this deck contains channeled angel messages by internationally-acclaimed author, Melanie Becker. The uplifting messages on the cards have been designed to trigger your intuition and get a deeper understanding of the angel you're connecting to.
The set comes with a guidebook that provides further insight into each reading. This way, even a complete beginner can use the cards to connect with angelic realms and seek guidance right away.
The Romance Angels Oracle Cards by Doreen Virtue
If you're seeking guidance about your love life, you'll find this romance angel oracle card helpful for you. The deck contains 44 cards by Doreen Virtue, that can help you get clarity about your relationships, heal from past heartbreaks and get guidance for future decisions related to your love life. It also contains positive affirmations to help you attract love into your life.
You can draw the card when you need to seek answers about yourself or someone else. You simply choose one when you seek clarity and direction about issues of the heart. This deck is a remake as the original is already out of print. However, they're just as easy to use and they get the job done pretty well. They're also smaller than the original size, but that's hardly a problem for most people.
The messages on the card are detailed and descriptive enough. They're relatively straightforward for anyone to understand. There's also a guidebook that comes with the deck which provides deeper insights for understanding the cards.
Angel Quest Oracle by Karen Noé
This angel divination card deck and its accompanying guidebook is a collaboration between psychic medium Karen Noé and portrait artist Marie Antoinette Kelley. The images on the cards and the messages on them have been channeled directly from the realm of the celestials and they're ideal for those seeking guidance from the angels. There are 44 cards in the deck, each with an enchanting image of a luminous angel and an uplifting positive message.
These cards can be used to enhance your communication with an angel for guidance, motivation, meditation, and general spiritual upliftment. The short personal message on each card could help you answer an important question in your life.
Both beginners and avid card users can use this card deck. There are step-by-step instructions in the guidebook that explains how to make a perfect card reading with the card. The guidebook also explains the meaning of each card and the angels on them.
The Angel Quest Oracle cards can also be pulled daily and used as a daily reflection card. You can also draw the card to take a reading for yourself or for others as a way of seeking guidance from the angels.