Most times when people think of angel oracle cards, they usually think of them as a tool for divination and guidance. While it is true that the wisdom of the heavenly can give you some insights into both the past and the future, the cards can be used for much more than that. The messages written on angel oracle cards can be drawn daily and adopted as an individual affirmation.
These quality illustrated cards offer simple but effective inspiration delivered by a host of angels. You can draw these cards to get daily maxims and affirmations to bless your day and transform your life as a whole.
Reflecting on these positive messages on a daily basis can bring some positivity to your life. Connecting with your angelic guides this way can transform your life, help you create a balanced life, and nurture your spirit. If you're curious about angel cards for meditation and you're looking to buy them, here are 3 of the best options to consider.
Angels of Light Cards by Diana Cooper
This lavish deck of angel cards contains 54 cards of different angels with positive messages of guidance, help, and protection. The cards are meant primarily for meditation, inspiration, and affirmation rather than for divination. However, they can also help users increase their level of consciousness and their overall psychic ability.
Diana Cooper is an experienced new ager with deep knowledge of angelic realms, fairies, unicorns, orbs, and other spiritual objects. This card set is one of many other new-age products from her packed with deep spiritual knowledge and helpful information for everyone.
The deck is unique in its design. Unlike other oracle cards that focus more on the fancy art or picture of the angel, this card set is focused more on the words. There is a full reading on the other side of the card that shows you a full interpretation of what the angel on the card you have drawn means.
The card is perfect for those in need of a positive angelic message and guidance for the day. Daily meditation on the messages on the card can help clear negative thought patterns or emotional blockages. To make this easier, the card comes with a desktop holder which can be used to display the card you have chosen for the day.
Archangel Power Tarot Cards by Radleigh Valentine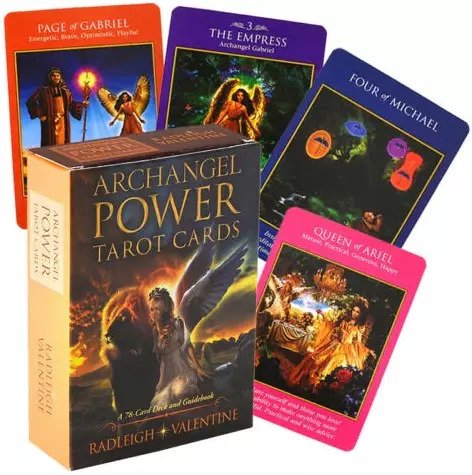 This is a modernized version of the traditional tarot. This angel card deck is focused more on motivation and empowerment. Not only does it deliver accurate messages in a gentle way, but the card is also designed to help you find the courage and confidence to take action on your readings.
If you're a fan of the traditional tarot, you'll probably find this a little different. All the scary imagery that frightens people in the regular tarot card has been removed and replaced with happier and positive ones because this deck is all about positivity and helping you find the courage to act instead of scaring you.
All the 78 cards in the deck are beautifully illustrated and the short text delivers accurate readings. The card deck is also designed to blend well with your regular angel oracle cards and you can read them together.
Guardian Angel Reading Cards by Debbie Malone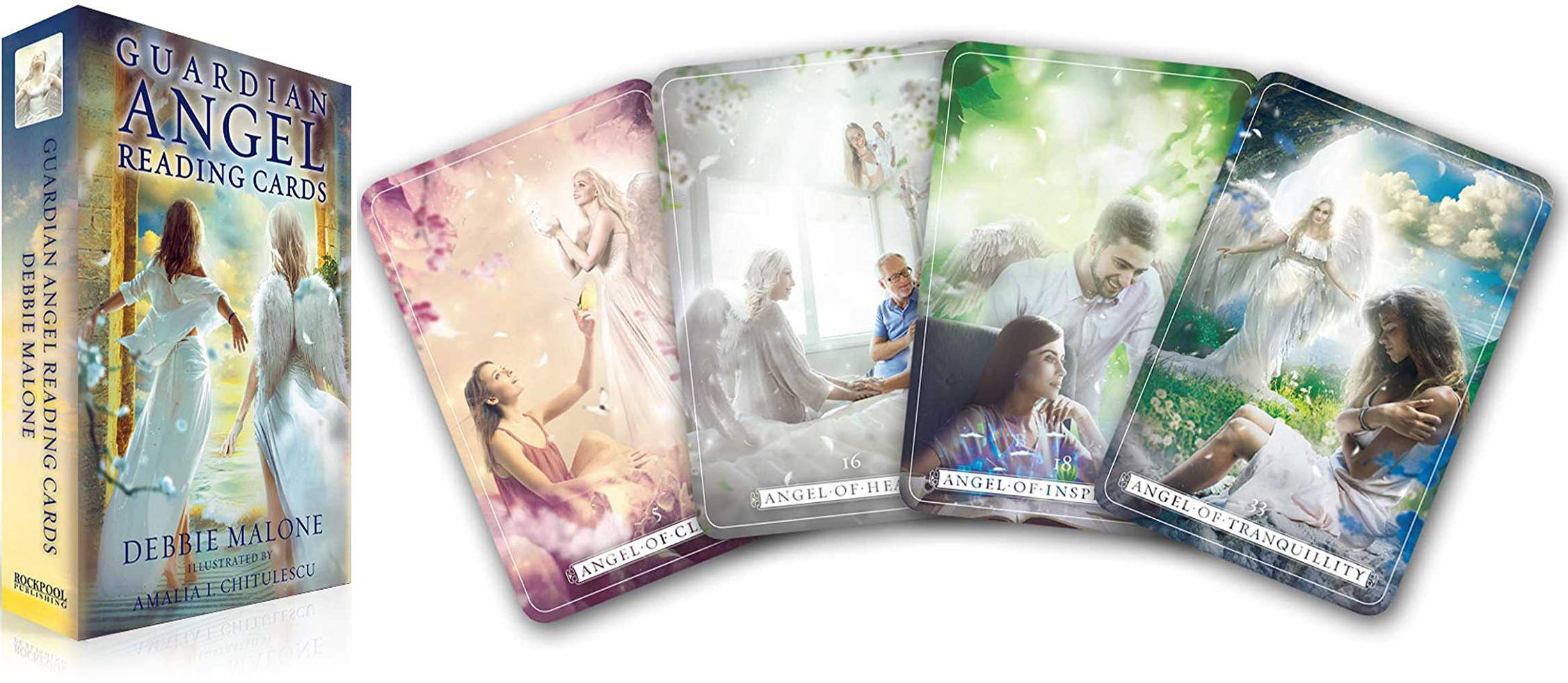 This set of guardian angel cards contains 36 beautifully illustrated angel cards with a simple guidebook to explain the different card layouts and the messages on the card. Taking a reading with this card helps with inspiration and guidance.
Each card in the deck has been directly channeled from a guardian angel and you can align with the angel for your current situation using the messages on the card. Whether you have a specific question or you simply need daily guidance and motivation, these cards will work perfectly for you. There are positive affirmations on the cards which means they can be used for meditation purposes as well.
These cards are bigger than normal cards, but not so big that they'll be too difficult to handle. The images on the cards are beautifully illustrated and they have a spiritual feel to them. The card stocks are also of good quality. You'll feel a connection to the angels on the card right out of the box.